Did we secretly wish for Mother's Day in #ISO. ~FREE A3 Print this Mother's Day
Posted by Rosemarie Mara on
MOTHER'S DAY in ISO
Since moving interstate five years ago, my Mother's Day has always been my day completely. I haven't had to share my day with my mum or my mother in-law since the move.
Therefore this year will not be much different to any other Mother's Day I have had. The only difference noticed will be no dinners at fancy restaurants or Sunday sippers at the local winery. (Insert sad face emoji here.)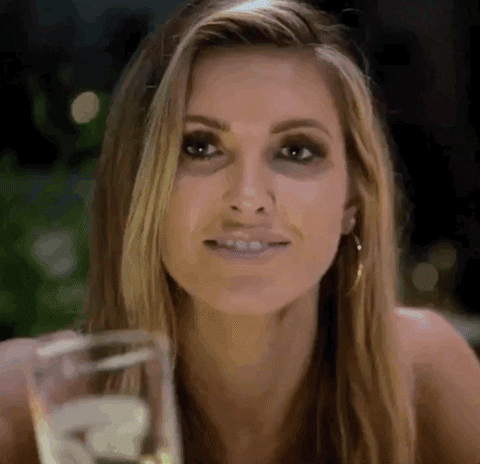 I guess you could say my Mother's Day had become my favorite day of the year purely because I was completely pampered and fussed over by my beautiful family, and the day was all mine. All mine. Let that sink in.
So in the past when I would ask my friends or family on how they spent their Mother's Day, they would mostly always answer like this:
"I swear my Mum forgets that this is my day too. I have to be at her house by 12.30 for lunch then we have to visit the mother in-law for dinner.The whole day is busy and driving from one end to the other"
"All I get is a quick hour in the morning with the kids, before we have to meet the entire family for brunch at the local. A massive 25 of us fighting for the menu. You've seen our family right? You've seen them hungry. Enough said"
"It's usually around 18 of us having dinner at Mum's and the "Mum's" are the ones cooking, preparing cleaning up and chasing after kids. It's bull*&%$"
"I love how my childless and single siblings roll up late to Mother's Day every year, no dinner contributions or planning and ask if they can put their name on the gifts we bought mum, and then tell me they will pay me the week after." 
So it makes me wonder, did many of us Mums finally get the wish we had been complaining about since birthing our first bundle of joy?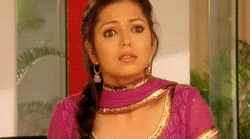 EEK.... 
Okay look. There is no denying you are going to feel a little lost not seeing your mama bears this Mother's Day. I felt it my first year. It was HARD! It was so SAD! I think I may have even cried. Let me help you prepare for what your day is most likely going to be like. Please, allow me.
Early am. Your family will enter your bedroom and shower you with gifts and love which was cleverly sourced during curfew shopping times. There will be no school made gifts, but you maybe lucky to get a home made card from the little gems. They will sense your sadness and be sure to attend to you in every way, cautiously. 
By 11am you will be itching to "make a dish" as you would have normally done to take to your Mum's. You will feel a little lost with the no complaining of "I have to make a salad and desert before we leave, plus get the kids ready" . You will still be in your pj's, possibly your new dressing gown and new slippers because you do not have to be anywhere in a hurry nor do you have to get the kids ready.
By 11.10am your child will offer to make you your fifth cup of tea and you will refrain from requesting for a glass of bubbles instead.
By 11.20am you pour yourself a glass of bubbles instead and take a bite from the Tasty Cheese block and consider it brunch.
By 11.30am the family have lost interest in you and have all wondered off to their own quarters while you are left propped up with cushions, a movie, a book as they gift you 'YOU TIME'.
By 12pm, you are are missing your childless siblings and wish they were around to "ruin" your day. You realise you haven't said once today "It's suppose to be Mother's Day, not Father's/Children day"
By 12.30pm you loudly advise your family of the time and wonder into the kitchen for more bubbles.
By 1pm you are being served lunch and you try not to cry as you bite into your fancy toastie and move onto your next movie.
BY 3pm you are one and a half bottle of bubbles down, two and half movies finished and a book half read. The family have kept their distance for the sake of letting you rest or plain afraid to be around you right now. You accept both reasons and decide Face time the Mum's in your life.
By 4pm, you have finished your Face timing and your mum reminds you "At least you have your children with you. I have nobody" and like that she pulls the sword from your heart but not before giving it a tiny turn.You eye roll her and remind her how hard the day has been for you too. She will make a comment about the time of day it is and how lovely it must be to just sit around in your night gown and drink bubbles all day. You will change the subject and ask her if she liked the gifts you had sent her and she will  complain how she doesn't understand what it's suppose to be. You explain it is a voucher for her to spend online. Your mum will then stress how online shopping is unsafe and people have lost houses, if not millions to online scammers, "I heard a woman bought a blender from the Target website once and someone stole her bank details and spent over twenty thousand of her dollars". You give in and tell her you will send her a purchased gift instead.
By 4.30pm you are physically exhausted by your Facetime to your mother that you decide to have a long relaxing bath as prepared by your kiddies. 
By 5.30pm you sit back on the lounge while dinner is being prepared for you and you suddenly realise, you are relaxed. You are not rushed. You are not angry.
By 9pm you will send your Mum's a text saying how much you missed them, and you will mean it from the bottom of your heart.

We are offering a A3 print of your choice with every framed order. That is a saving up to

$80

! Offer Ends 4.5.20. Make sure to mention in comments at the checkout which print you would like. 
---
Share this post
---
---